Kazakhstan Financial Licenses

HIGHLIGHTS OF YOUR COMPANY
• NO PAID UP CAPITAL OR SECURITIES DEPOSITS
• PERMISSION WILL BE OBTAINED WITHIN WEEKS
• MINIMUM PERSONAL DOCUMENTS REQUIRED
• FULL DIGITIZED SETUP
• NO LONG WAITING PERIODS
• PAYMENT AND CRYPTO ACCOUNT OPENING
• RECEIVE PERMISSION TO OFFER:
• PAYMENT PROCESSING
• FOREX / FX TRADING
• CRYPTO CURRENCY SERVICES
• OPTIONAL: SWIFT CODE AND LEI NUMBER
• POSSIBILITY TO REDUCE CORPORATE TAX DOWN TO ALMOST ZERO % THROUGH OUTSOURCING
WHAT DO WE DELIVER?
1. Due Diligence up-front check for eligibility
2. Company Formation and Setup
3. Translation of all documents certified into English
4. Registered Office and Agent Services
5. Nominee Provision (if desired)
6. Express Registration
7. Registration as Financial Services Provider
8. Obtaining of the Accreditation OR Legal Opinion
9. Ongoing Support
10. Assistance in maintaining the entity
11. Acquisition of accountant
12. Nominee services (if required, optional)
13. Tax reduction (if required, optional)
DISCOVER NEW HORIZONS
Its the only current permission / license that will entitle you to provide Forex, Payment Processing and e-wallet services + cryptocurrency activities. You will not need multiple companies, licenses applications and even paid-up capitals - Save money and time up from day one and achieve your goal in only a handful of weeks.
Be flexible and focus on your Fintech business without suffering headaches, what license to apply next. Cover the most important activities in one single permission. No reporting to regulators. Be more flexible in your operations than any competitor.
CRYPTO ACTIVITIES
The permission to provide crypto services is one essential part of the permission which we will apply and receive for you. It is furthermore NOT clearly defined which crypto activities you will be able to conduct - this creates extra room for you.
Some possible activities are:
• CRYPTO/FIAT EXCHANGE and vice versa
• ICO LAUNCHES
• Hosting + operating of a crypto trading platform
• Securities Token Trading and Issuing
• Crypto Crowdfunding
• Crypto wallets
FOREX
Offer Forex Trading and save money and time instead of applying for Securities Dealers or Investment Dealers Licenses offshore. Do not risk it, when you receive the entitlement within the regulator's accreditation in Kazakhstan.
No hassle, simply start:
• Hosting and operating of a FX Trading Platform
• Offer MT4 or MT5 Trading Facilities
• No limitations in commissions to be earned or volumes to be traded
• Offer FX Managed Accounts
• CFD / Future / Shares / Commodities Trading possible if provided by third parties (Brokerage Companies). Permission KZ contains only FX
PAYMENT PROCESSING
Offer also Payment Processing and electronic wallets for your clients. Store FIAT money for them or crypto currencies.
Some of the typical activities our clients provide in this segment are:
1. Electronic Wallets
2. Payment Processing
3. Merchant Services for third parties
4. Transfer services and currency exchange
5. FIAT / Crypto exchange
6. Credit and debit card processing / you will need
a processor for this - not delivered by us
CERTIFICATES OF GOOD STANDING AND CONFORMITY
Every 6 months you will receive a Certificate of Incumbency and the important Certificate of Conformity for free. These certificates are needed if you wish to work with partners, other banks or just satisfy and convince your clients, that all goes according to the rule in Kazakhstan with your entity. Unlike with other providers we issue these certificates absolutely free of charge.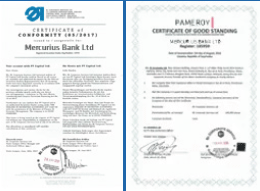 LEGAL ENTITY IDENTIFIER LEI NUMBER
The Legal Identifier Code is available worldwide through all LEI issuing agencies. End users can also enter this and convince themselves of the existence of a company. Company name, address and headquarters, date of establishment are mentioned. The LEI code is renewed annually. Personal details of directors and shareholders are not public. The issuance is guaranteed!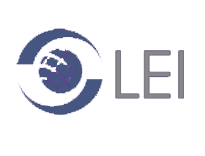 VIRTUAL OFFICES
Give your bank the international standing it deserves. We are offering a wide range of virtual office services on all continents. Get local telephone numbers with routing, own mailing addresses and benefit of the fax and mailing to email service. Receive all documents on your email, straight after they have reached the Virtual Office.
Make your choice.
Bangkok, Hong Kong, Macao, Singapore, Jakarta, Taipeh, Tokyo, Beijing, Amsterdam, Berlin, London, Dublin, Madrid, Milano, Munich, Dubai, Johannesburg, Portland, Colorado Springs, Wilmington, Washington DC, Miami, Mexico City, Sao Paulo, Santiago de Chile, Perth, Melbourne, Sydney, Toronto or Montreal.
ONLINE BANKING SOFTWARE
Offer your clients access to their accounts within an online banking system. Let them watch, manage and control their accounts and let transparency and a first class banking experience fascinate your clients. You can create multiple account groups with or without interest rates that may apply, charge account maintenance fees, annual fees, profit share and so on. The options are immense.
Also manage all your customers with a click from the back office, delete or block accounts, verify them or open with a click additional accounts for them. You can ask us at any time for a free demo. We will then introduce you to the software provider.
Ready to get the process started?
Contact us today!